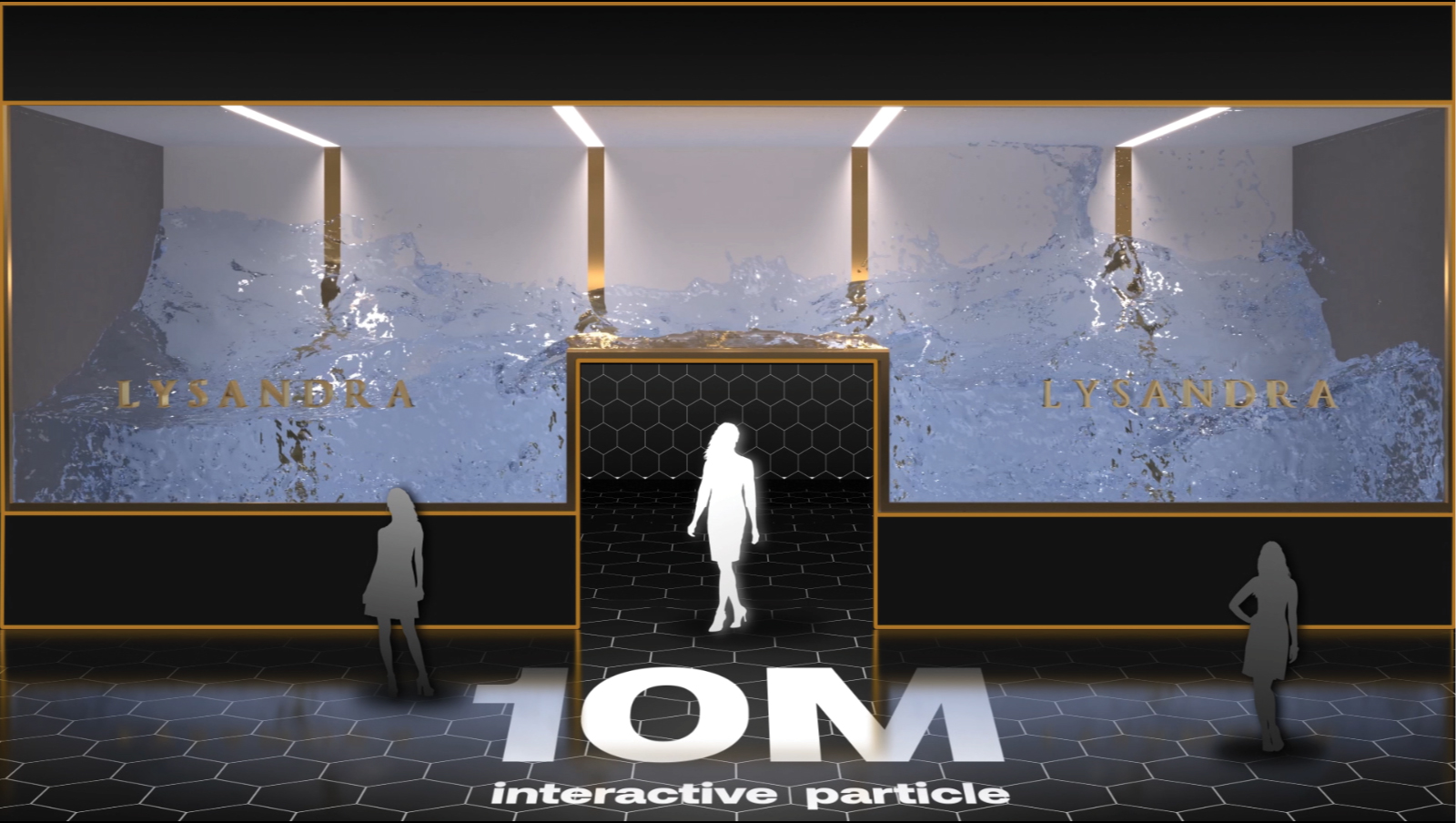 World's Largest Digital Aquarium
30 October 2022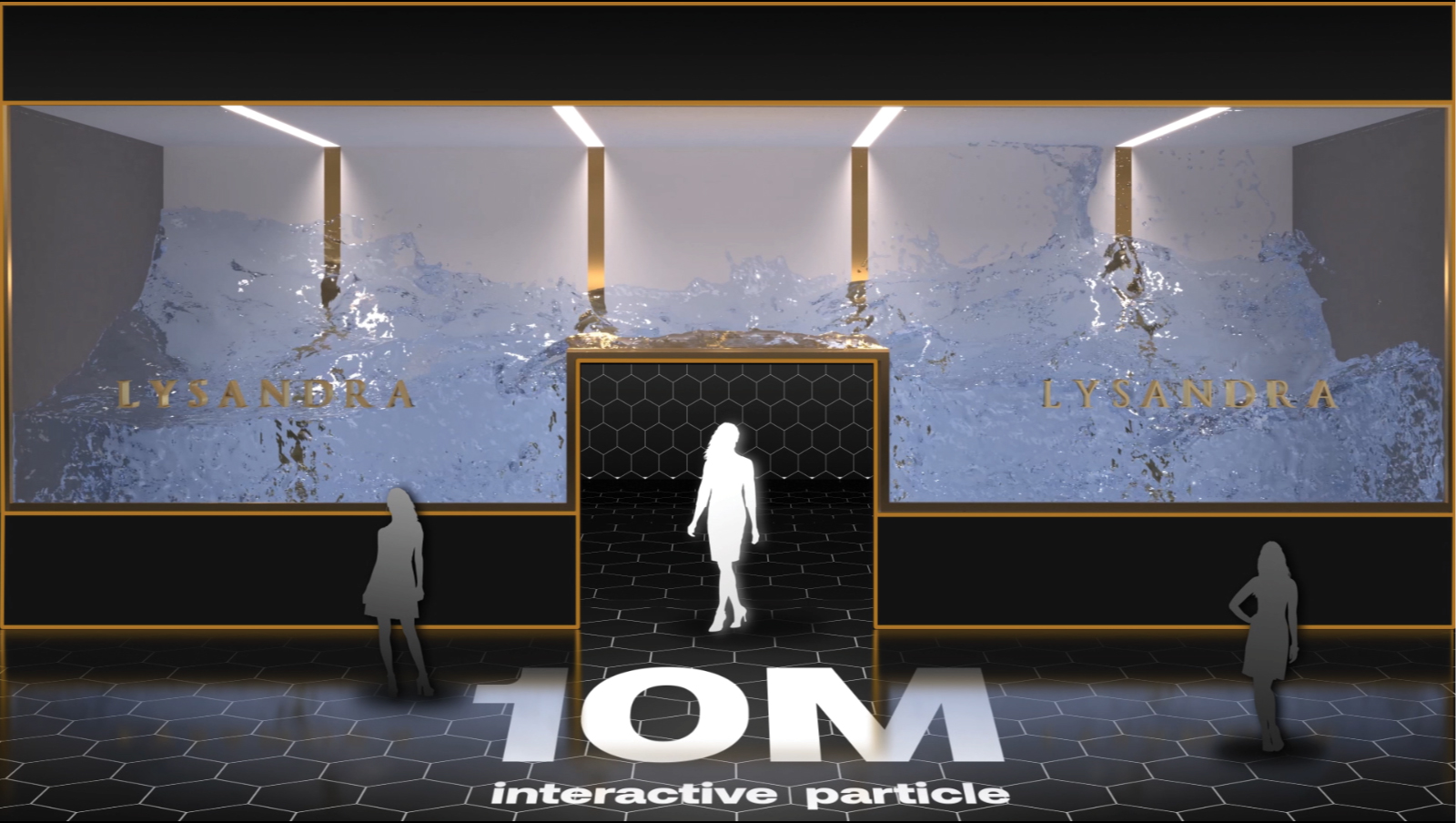 World's Largest Digital Aquarium
30 October 2022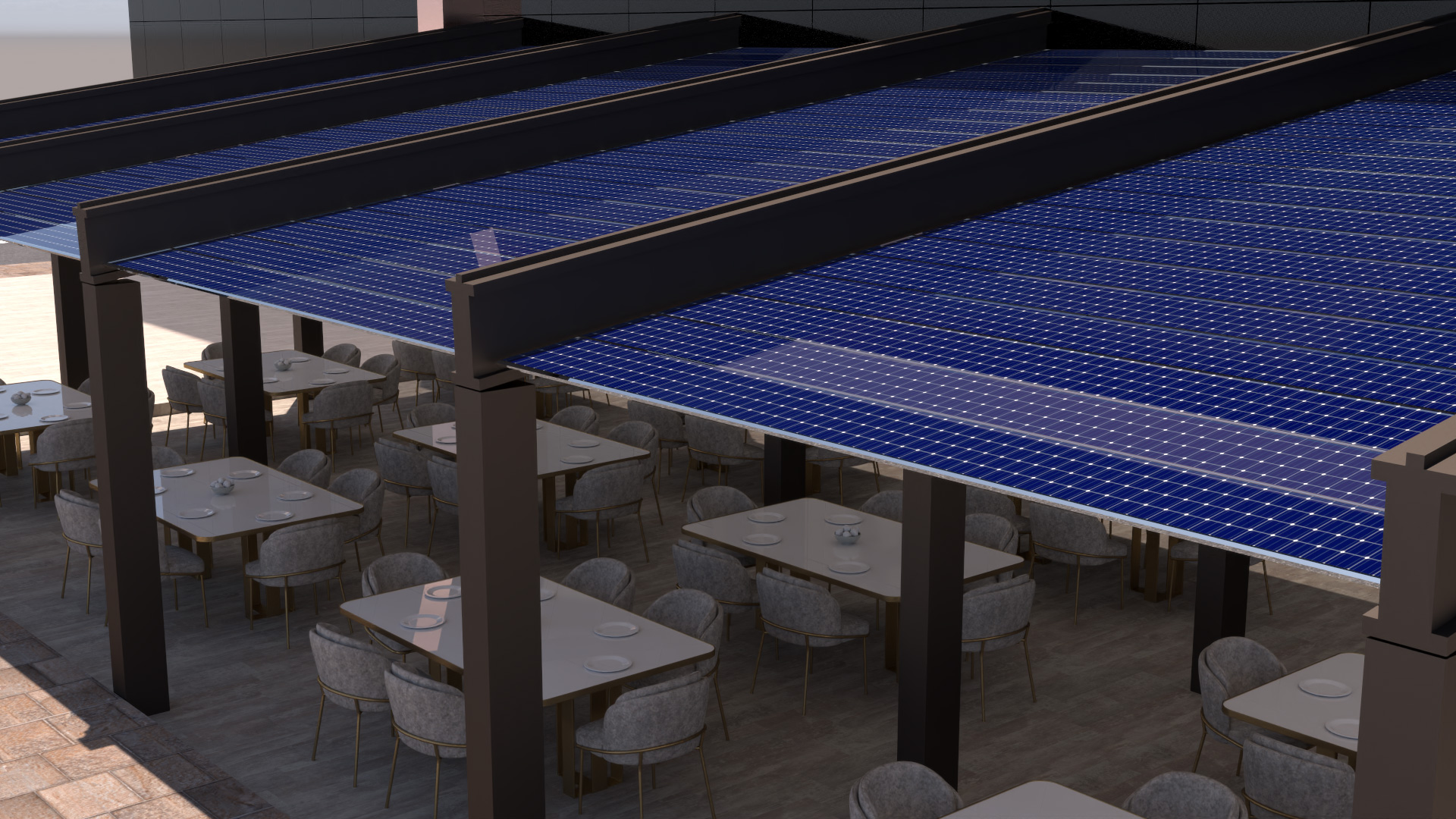 Foldable Solar Panel Solutions
Kibrit Creative Solutions is a one of design company which developed many product for the brand from all around globe since 2006. At the moment We are proud to present you our "Foldable Solar Panels" project, which we own all processes from the idea stage to the design stage. Foldable Solar Panels are a different variation of Pergola Systems which are widely used nowadays and mostly used in cafeterias. On the other hand Our solution can also produce Clean Electrical Energy up to 25KW per system for unused areas in the city and it is one step ahead of traditional pergola systems with its modern design.
FOLDABLE SOLAR PANEL
The idea came up from sustainable green future where we can replace Pergola System which used mostly at coffee shop. Our solution can produce up to 25 KW from sun for each one of Coffeshop. Traditional Sun Blocking System as known Pergola only protect people from the sun. On the other hand, by Foldable Solar panels, it covers both of needs which are company's daily electricity needs and Protecting the your customers from the sun.
AESTHETICS, ARCHITECTURE and ENGINEERING TOGETHER
In order to obtain energy, which is indispensable today, from natural resources and to leave a clean mark on the future. We merged Aesthetics, Architecture and Engineering. As a result, we aimed to increase the usage of clean energy sources in cafeterias, which are one of the indispensable areas of use for people.
Pergola Solar Panel,  Foldable Solar Panel, System That Can Generate Clean Electricity,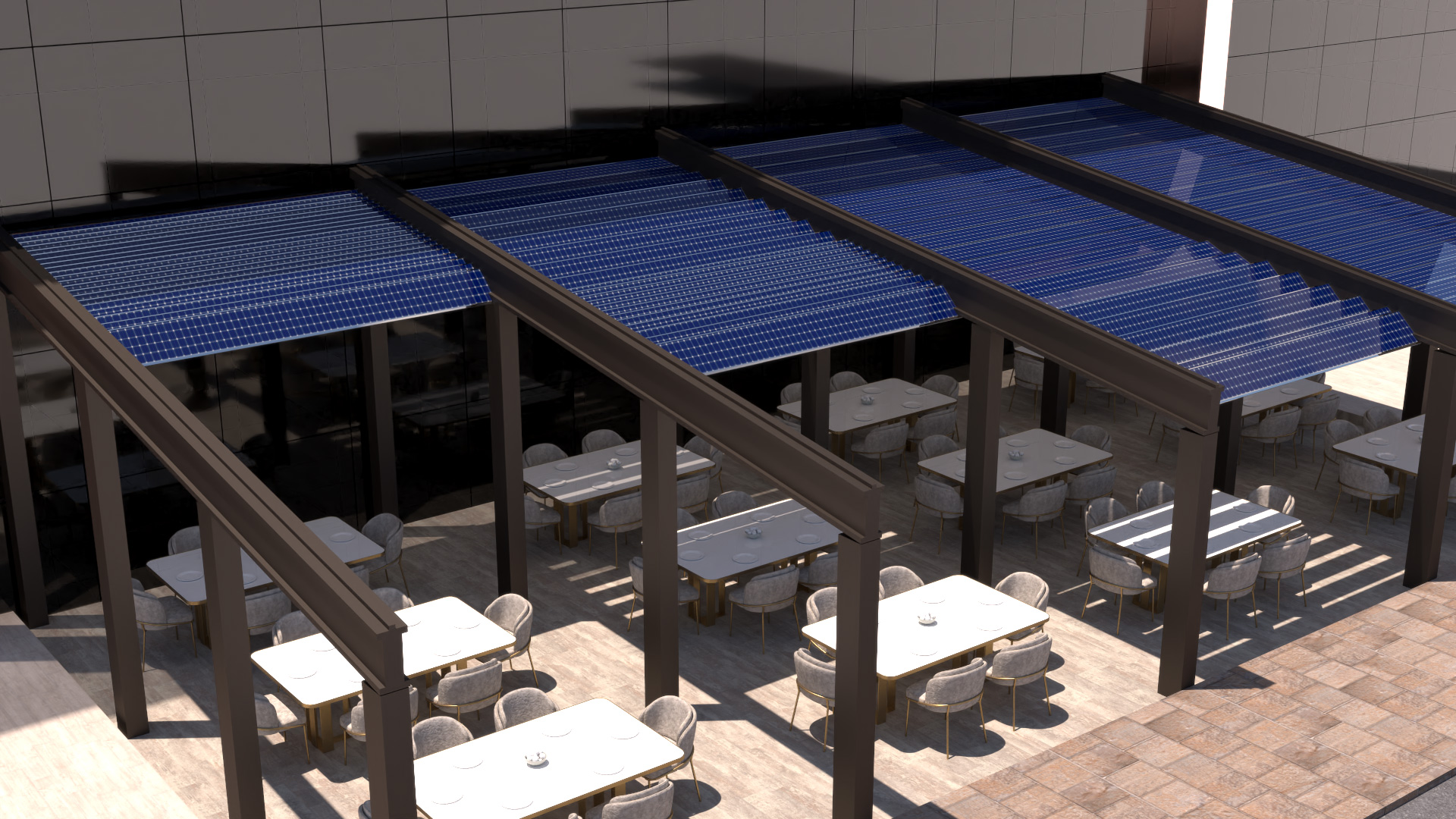 What are the Advantages of Foldable Solar Panel?
Durable Construction
It adds value to your business for many years with its liquid-proof, rain and sun resistant structure.
Environmentally Friendly Solution
It allows you to produce the Clean Electrical Energy which your business needs from completely natural sources.
Capacity
Each solar panel row can generate up to 5 KW of electricity and an endless row of Foldable Solar Panels can be added independently of each other.
Fast Return of Investment
While traditional Pergola systems only protect your customers from the sun, Foldable Solar Panel Systems allow you to minimize the electricity costs of your business.
Protection Against Hail
Maximum Protection of Your Investment Against Risks Such as Natural Disasters. Risks Are Real; For example, we know that many of the previously implemented Traditional Solar Panel Systems were damaged by Hail. On the other hand, with the folding feature of the Solar System we have developed, you can protect your investment by folding Solar Panels "during hailstorm".
Phone Charging Modules
According to customer request additional modules can be installed to Foldable Solar Panel systems thus your customers can charge their phones directly by Solar Energy.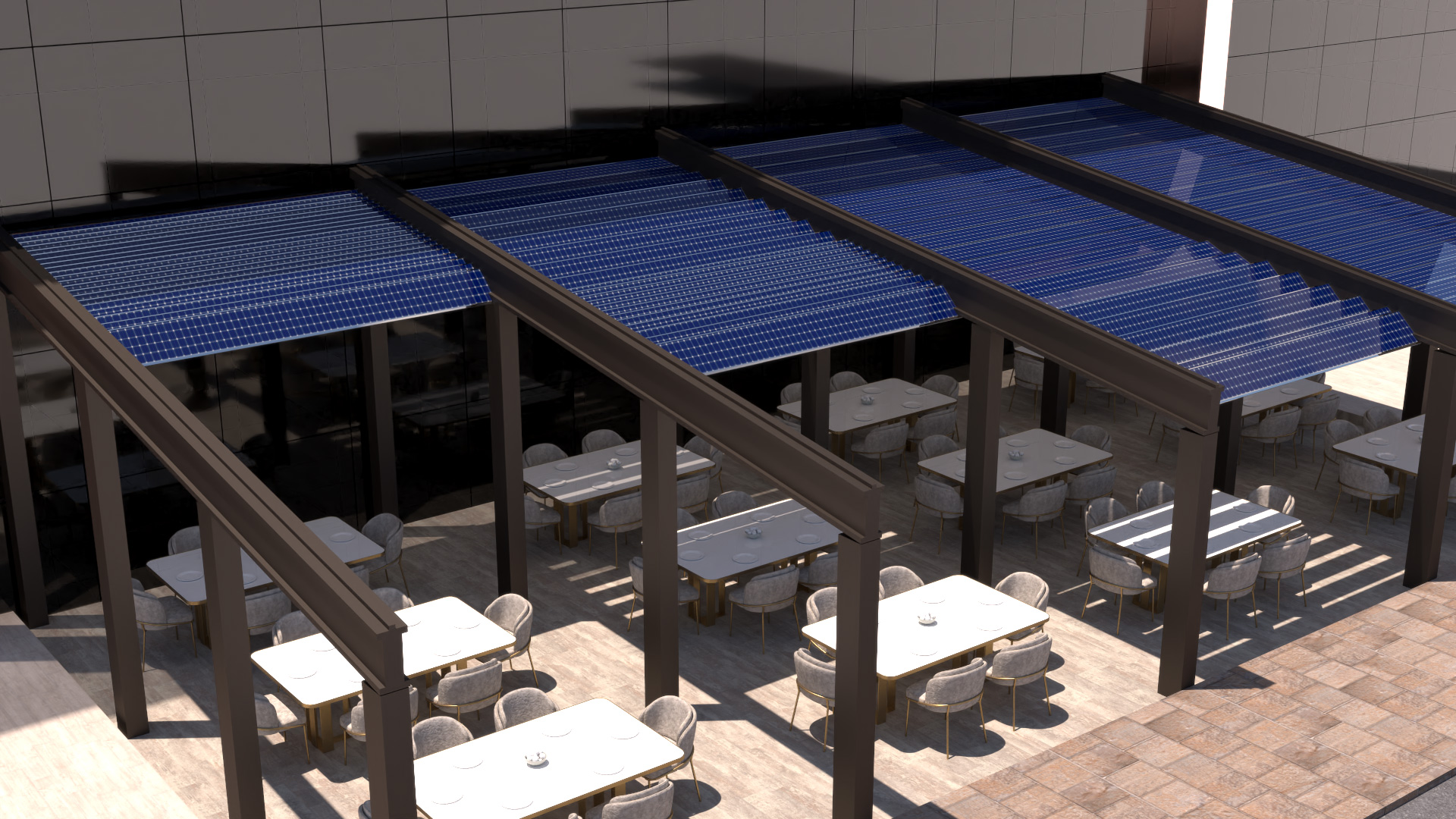 Cafeteria Foldable Solar Panel System Pergola Manufacturer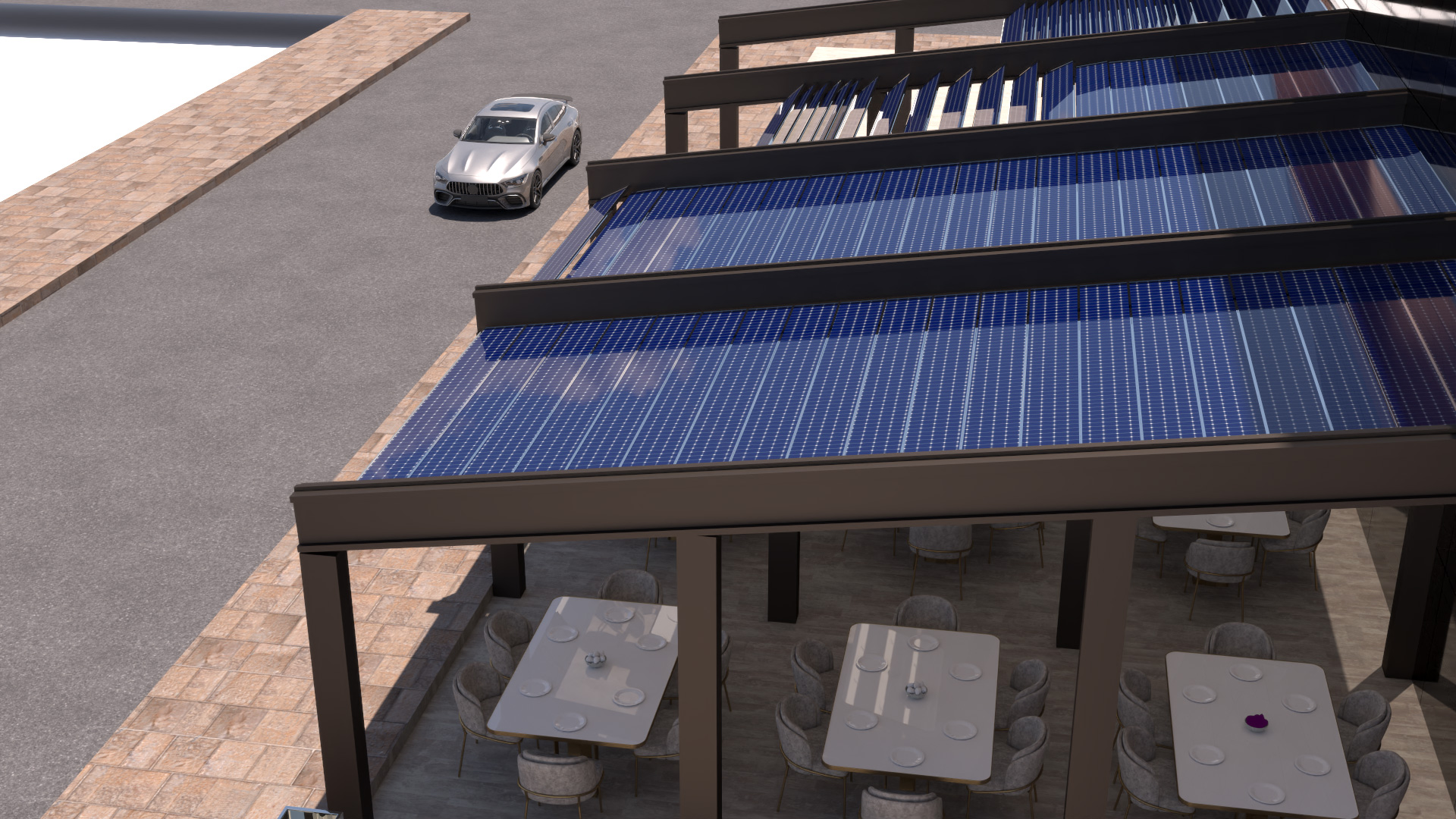 Villa Foldable Solar Panel System Pergola Manufacturer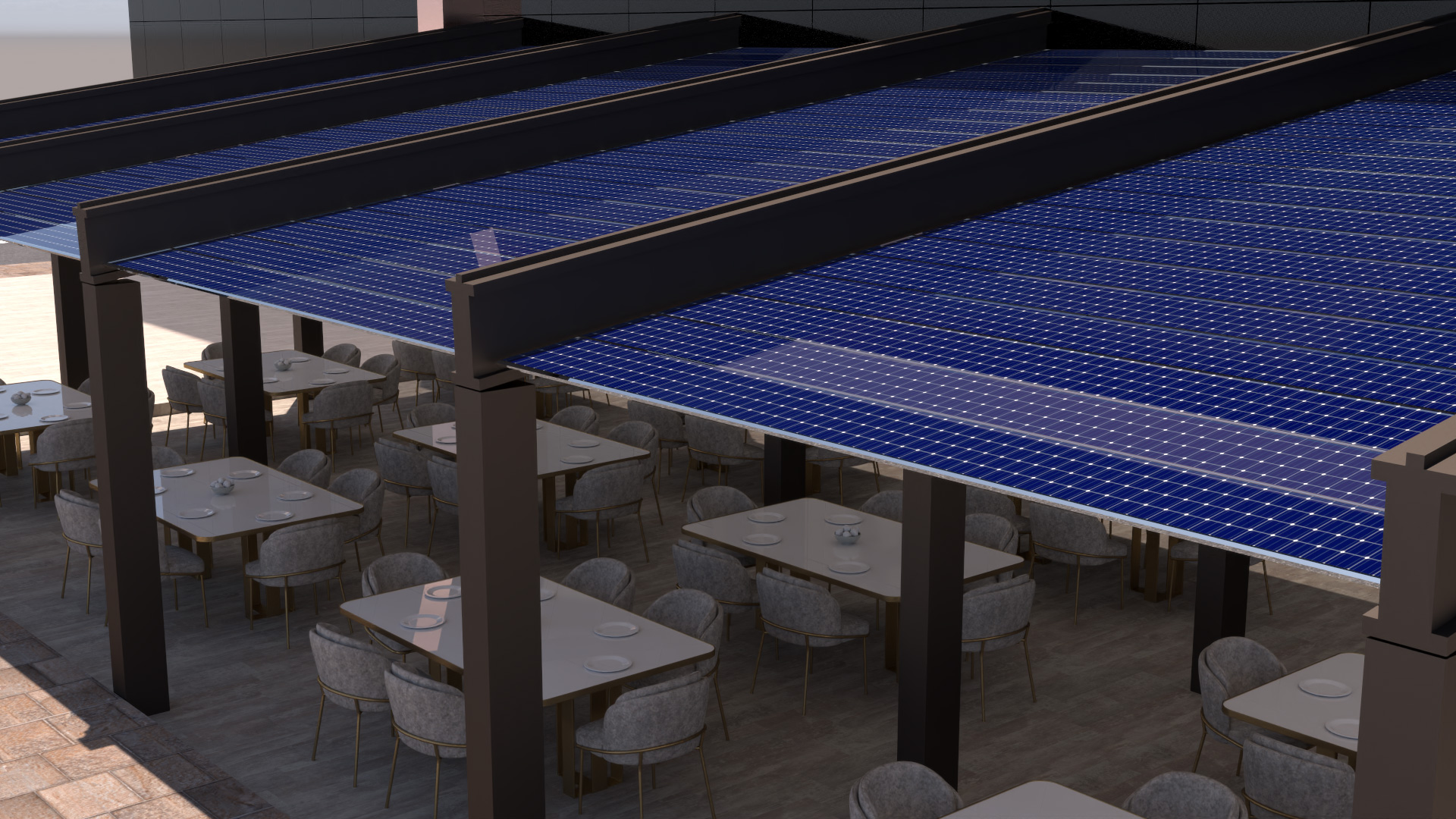 Foldable Solar Panel Usage Areas?
Suitable for Every Segment
With its modular structure, it has the infrastructure to meet the needs of every segment.
On Grid Solar Panel
Foldable Solar Panel systems listed in CETPARTNERSHIP use electricity from the system on days when the sun is low, with its On Grid structure.
Foldable Solar Panel Usage Areas
Places those who host people and wants to protect them from seasonal conditions such as Sun, Rain, Snow and a temporary top closure system is needed;
Cafeterias
Swimming Pools and Entrance sections of Hotels
On top of Subway Entrance
Town Halls
Car Parking Areas of Villas
Clean Energy Resources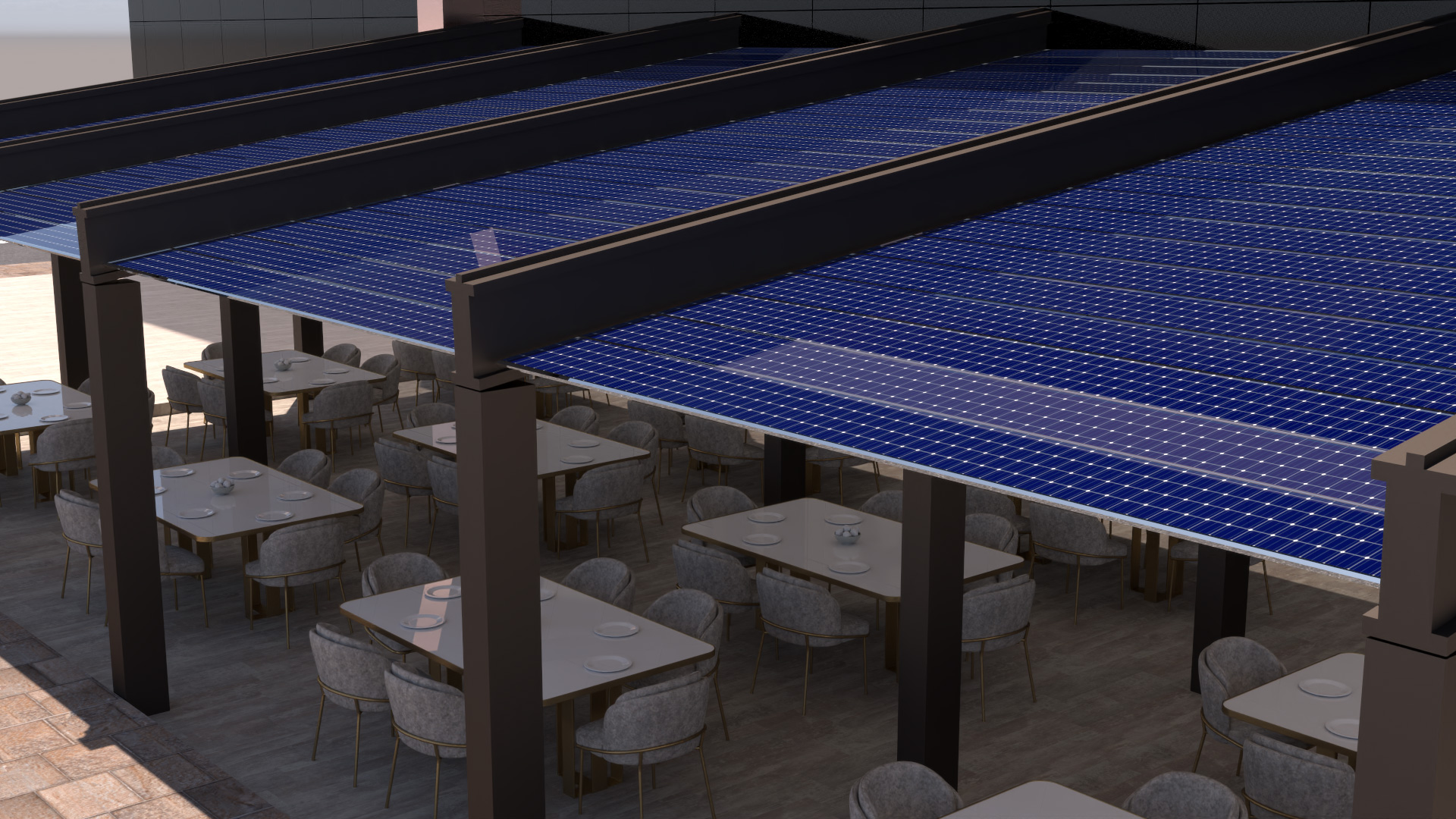 Adding Infinite Solar Panels
After the completion of your project, endless panels can be added to the system in the future.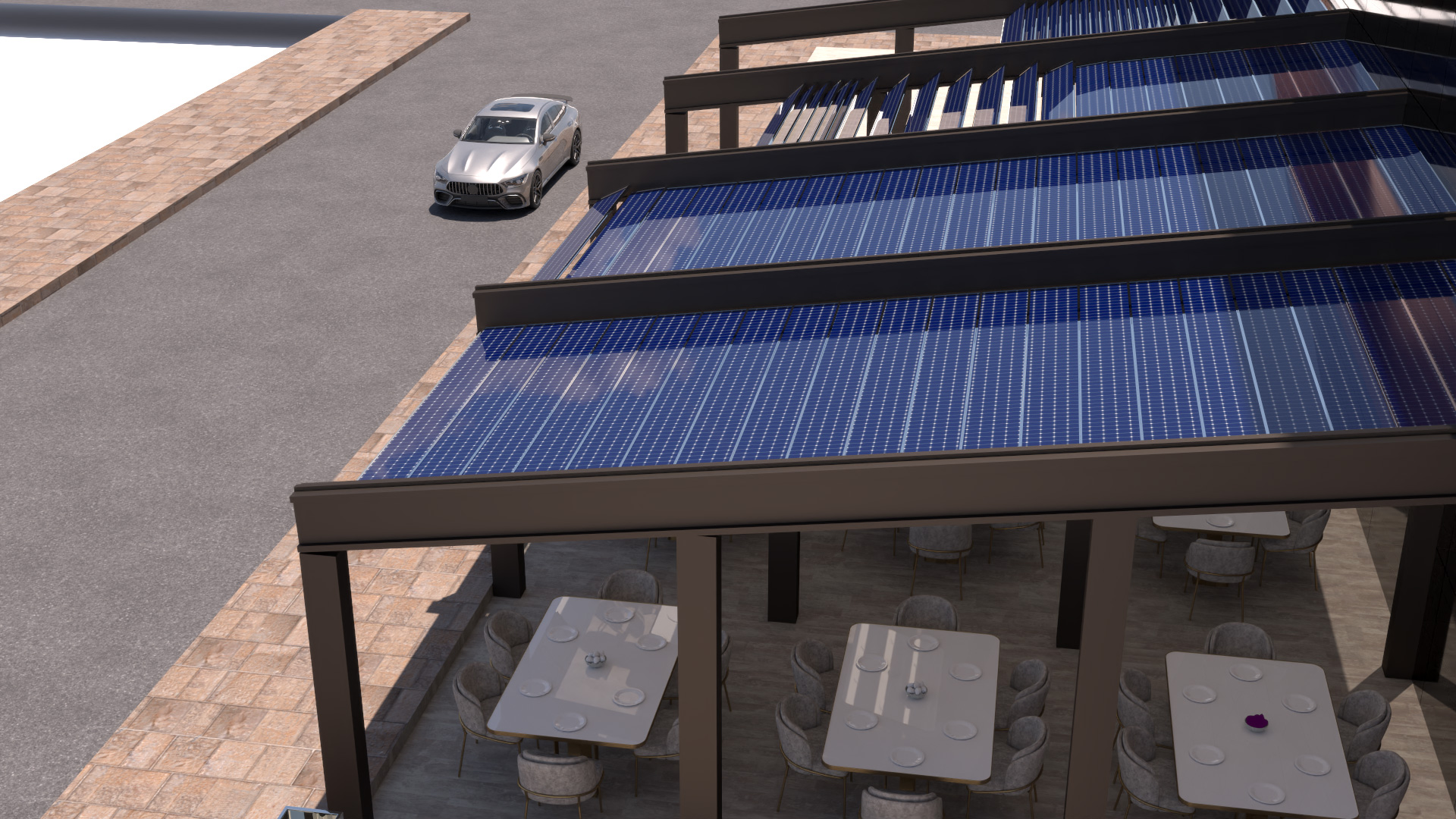 To get detailed information about Foldable Solar Panel Solutions and to place an order, you can contact us via the contact form or phone numbers below.
---
Contact Form
"*" indicates required fields
Solar Panel Project Design Company
Kibrit Creative Solutions
Yenişehir Mahallesi, Sümbül Sokak, No:8/2 B Blok 65 Ekinci Residence, Pendik, 34912 Istanbul-Türkiye