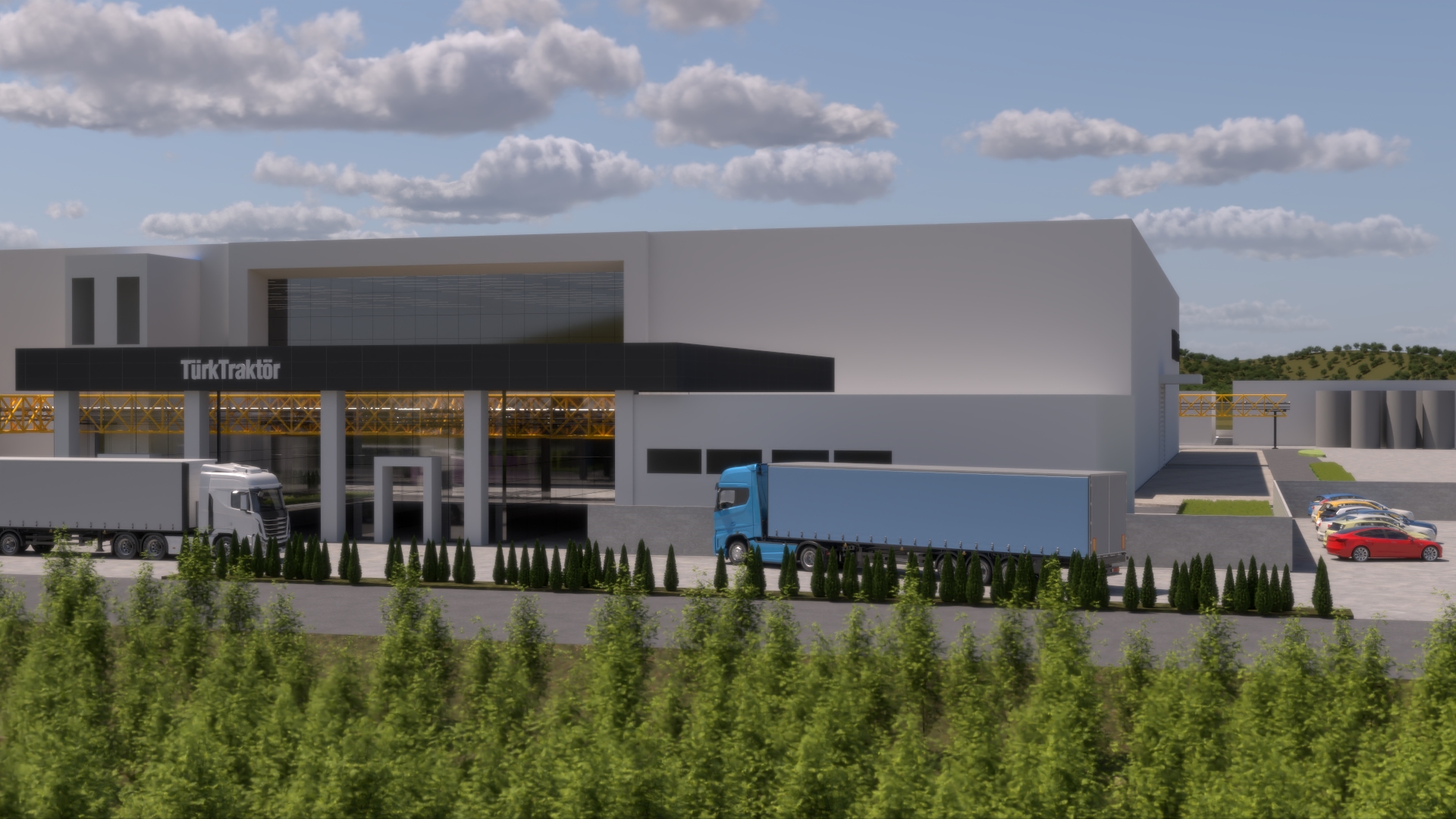 3D Animasyon Şirketi
29 October 2018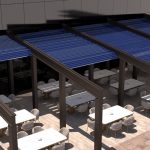 Foldable Solar Panel Solutions
29 September 2023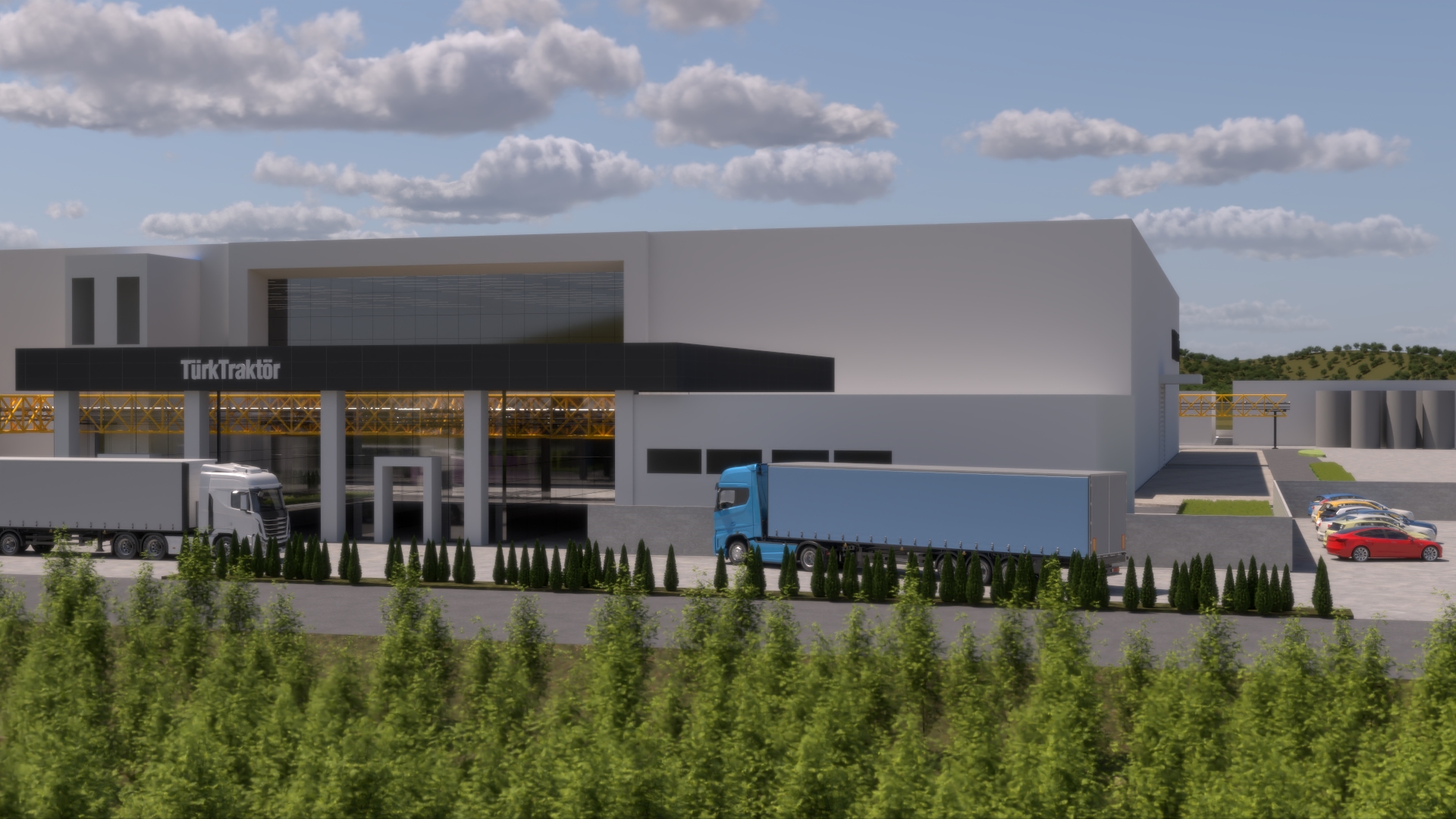 3D Animasyon Şirketi
29 October 2018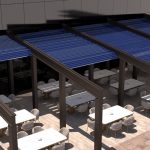 Foldable Solar Panel Solutions
29 September 2023
World's Largest Digital Aquarium
World's largest Digital Aquarium which is around 44K ft³ by Kibrit Creative Solutions
Over 10 M interactive particles created by Kibrit Creative Solutions where is going to fit into World's largest Digital Aquarium which is around 44K ft³

#3danimation #simulation #liquids #ledwall #projectionmapping #marketingagency #exhibition #eventplanner
Description:
With 35 meter length and 6 meter Height video wall became a livefull event like a Digital Aquarium by Realflow super powerful Hibrido Liquid Simulation tool.
We used 3  of individual Gravity tool each one indicate to pressure on the water which direction it is going to flow.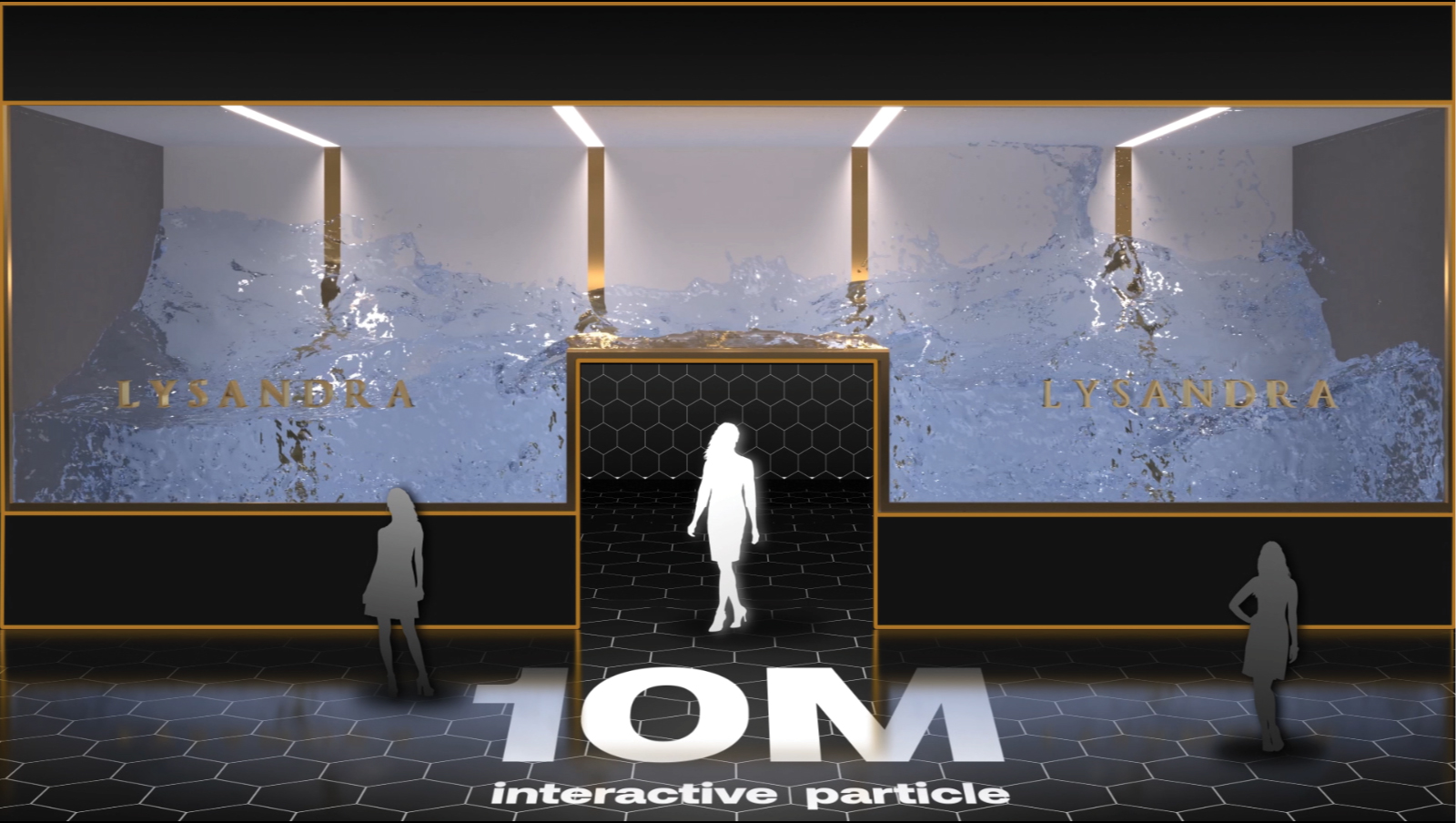 NFT-ART
We wanted create one of NFT art in the real world that Guest can see at Lysandra's exhibition Hannover, Germany
Ultra Large Venue
35 meter to 6 meter Digital Led Screen installed by one of Turkish Technology Company
Gravityless
Realflow allow us to have individual gravity that we can create gravity less 3D environment. We moved the water to different locations on the stage by using independent gravity tools in 3 different time periods.
10 Million Interactive Particle
We simulated a total of 10 million interactive particles which interacting with different 3d objects in the scene
Rendering Task
7 of our amazing ultra-high end Cloud Rendering Node worked 14 days to produce 60 second simulation with result of 4K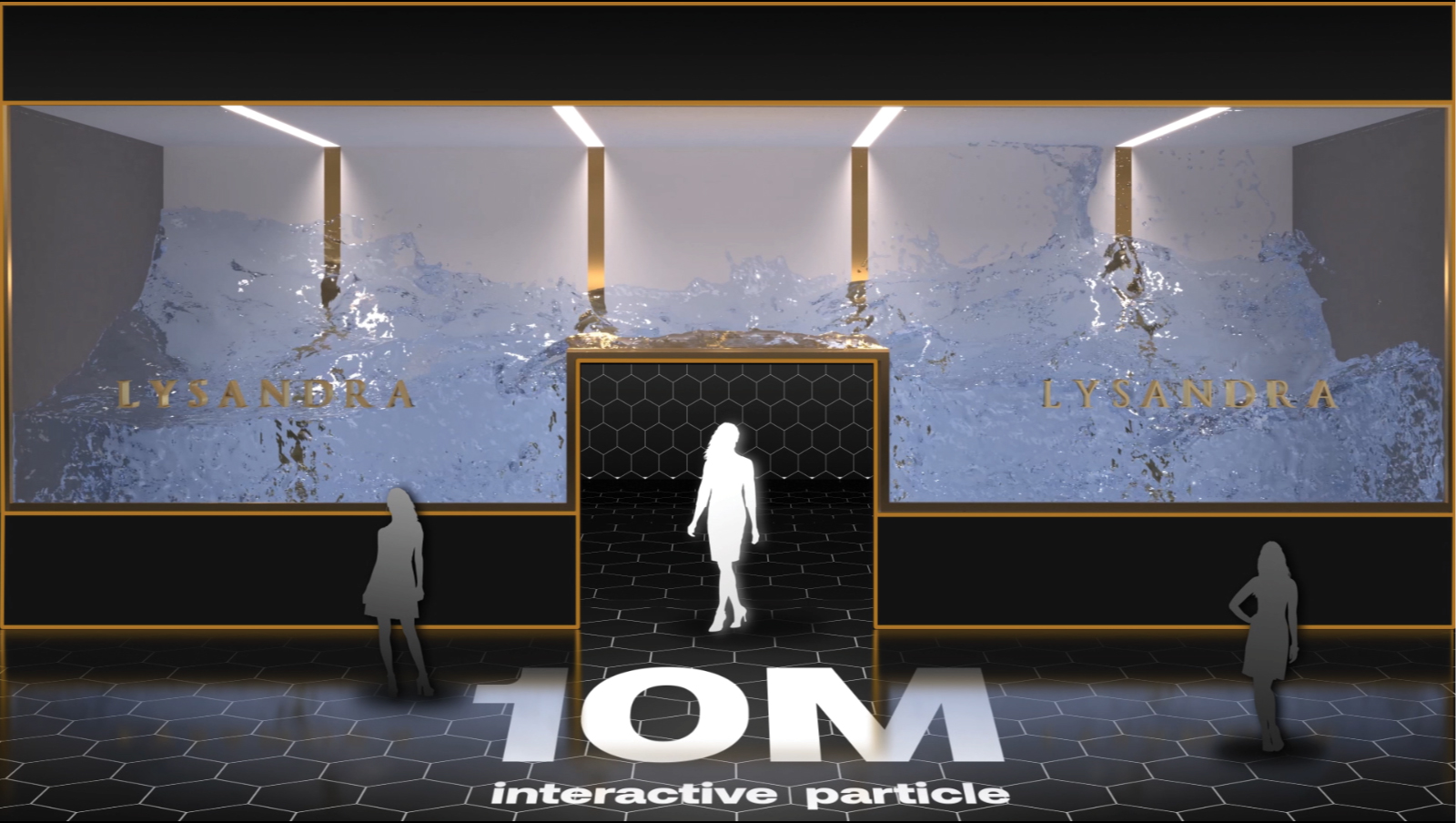 Exhibition Designer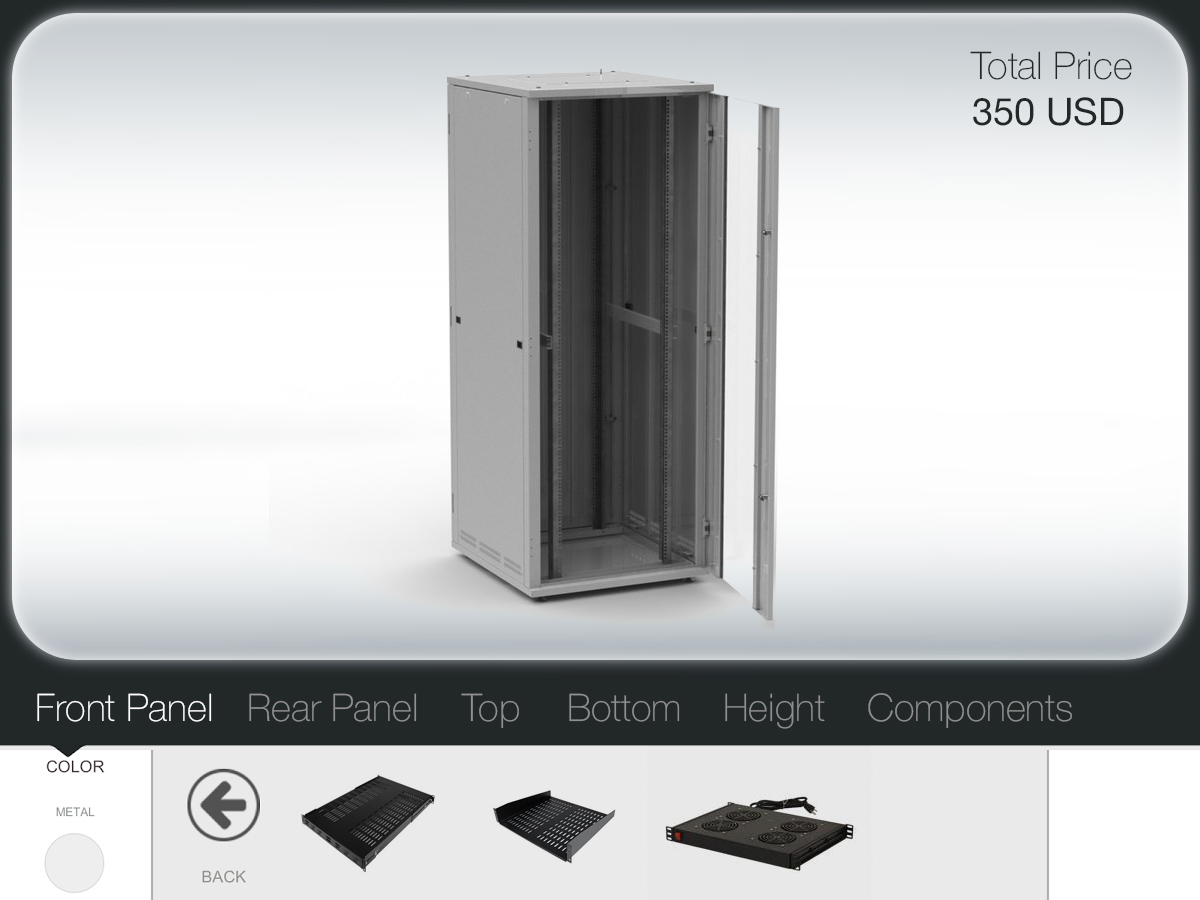 Kibrit Creative Solutions
Yenişehir Mahallesi, Sümbül Sokak, No:8/2 B Blok 65 Ekinci Residence, Pendik, 34912 Istanbul-Türkiye